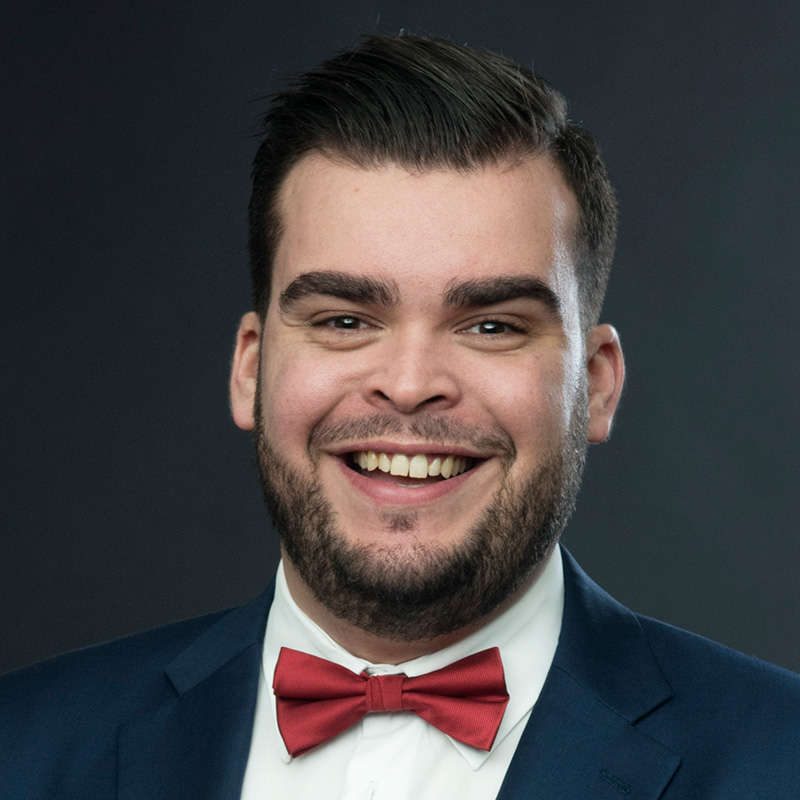 Stephen Marsh is a 31-year-old Baritone who resides in Geelong, Australia. He currently studies under the tutelage of the Welsh/Australian Baritone, Roger Howell. Stephen made his professional debut in Victorian Opera's Sleeping Beauty in 2017 and was a developing artist for the company for both the 2017/2018 seasons.
He has performed several roles with the company, which include: Zurga in Les Pêcheurs de Perles (Bizet) The Woodcutter in Sleeping Beauty (Respighi), Peter in Hansel und Gretel (Humperdinck) and The Giant in the Australian premiere of The Selfish Giant by Simon Bruckard and Emma Muir-Smith. In 2021 Stephen also made his European debut as Marcello in Puccini's La Bohème at the Verbier Festival in Switzerland. Stephen was a scholar with the prestigious Melba Opera Trust Programme for 2018/2019 as well as an inaugural member of Melbourne Opera's Richard Divall Emerging Artist Program. He is the recipient of several other awards, including an Ian Potter Cultural Trust Scholarship and the Australia Council Sir Robert Askin Operatic Scholarship.
Education/Training
I have been studying voice for the last 6 years with Roger Howell in Geelong. I was a member of the Victorian Opera Young Artist Program for the 2017-2018 Seasons. I have been a Melba Opera Trust Scholar for 2018-2019 and I am also a member of the inaugural intake of the Richard Divall Emerging Artist Program.
Favourite opera
My favourite opera is Verdi's Rigoletto.
Favourite opera role to perform
I hope one day to have an opportunity to play the title role in Rigoletto but to this point my favourite role to play in an opera has been Peter in Victorian Opera's 2018 production of Hansel and Gretel, which was part of the Education Program.
A fun fact not many people know about you
My ancestors that first came to Australia were actually pirates which is pretty cool!
What are you currently listening to?
Where's the strangest place you've performed?
It would have to be in the Naracoorte cave system in South Australia. Opera Scholars Australia held a gala concert there along with Australian Air Holidays every year from 2012 to 2016. It was quite spectacular having the chance to perform in such a place of natural beauty covered in candles and it had an amazing acoustic!