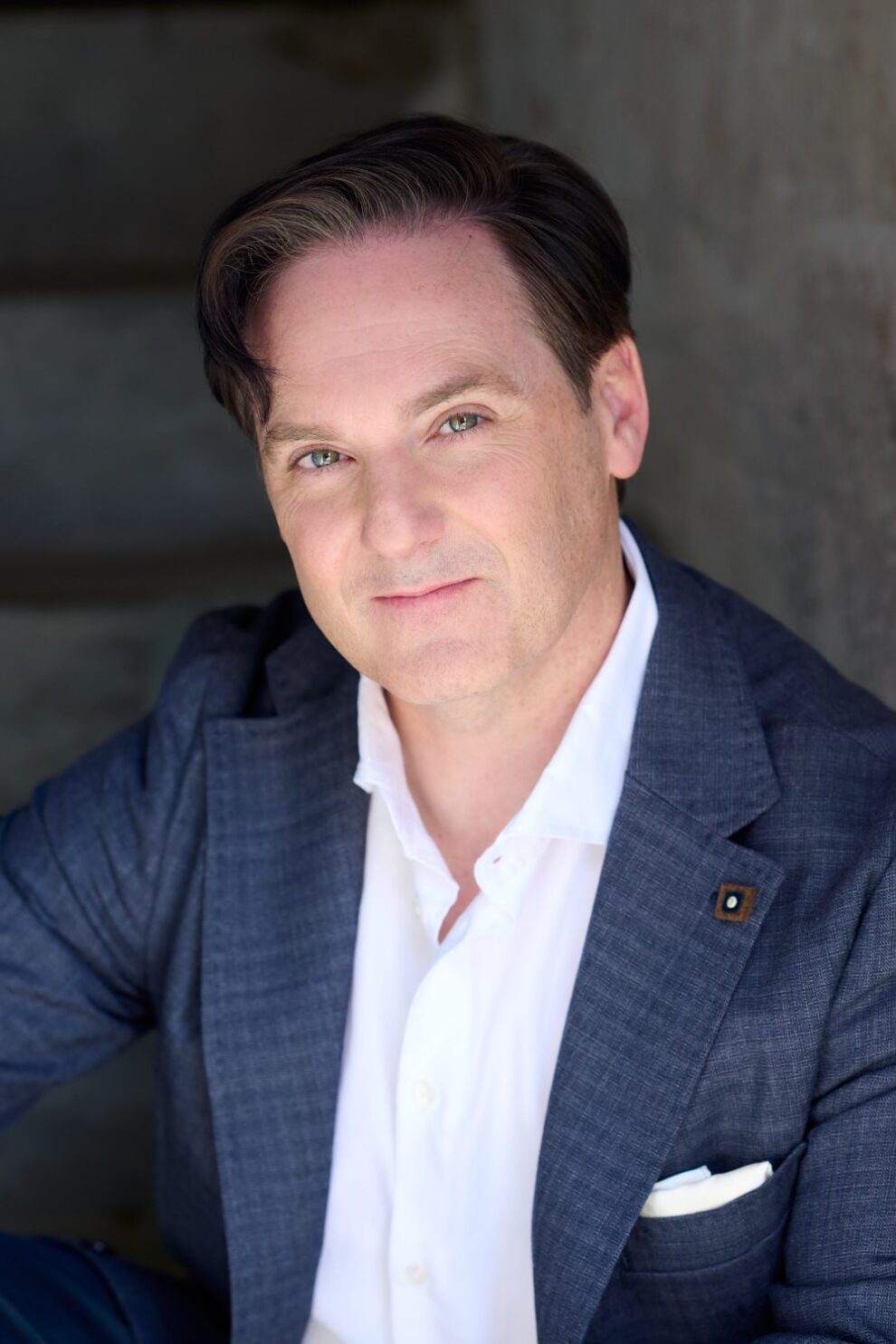 Roles for Victorian Opera include all-six tenor roles in Rembrandt's Wife, Rodolphe in William Tell, Brighella in Ariadne Auf Naxos, Tmolus in The Fight Between Phoebus & Pan, the Englishman in Angelique, Ein Junger Diener in Elektra, Erster Jude in Salome, Mr Erlanson in A Little Night Music, Third Esquire in Parsifal, Pásek in The Cunning Little Vixen and Tom in Voss.
For Melbourne Opera, Rodolfo in La Boheme, Basilio in Marriage Of Figaro, Ralph in HMS Pinafore, Ferrando in Cosi Fan Tutte, Pedrillo in Abduction From Seraglio, St Brioche in Merry Widow, Remendado in Carmen, Goro in Madam Butterfly, Lucio in Otello as well as roles in Der Rosenkavalier and Lohengrin.
Music theatre credits include Noel Weiderberg in the national production of Shout-The Musical for Jacobsen Entertainment and eight seasons for The Production Company.
Last 3 major performances
Ein Junger Diener in Strass' Elektra, Victorian Opera, 2022
Rodolphe in Rossini's William Tell, Victorian Opera, 2018
Ralph Rackstraw in Gilbert and Sullivan's H.M.S. Pinafore, Melbourne Opera 2017
Education/Training
National Theatre Graduate – Music Theatre Course
Age when you started singing
10 years old in the Mt Martha Primary School concert singing The Never Ending Story solo.
Favourite opera or musical
La Bohème
Favourite opera or musical role to perform
Rodolpho
A fun fact not many people know about you
I am a keen cross country skier and also heavily into extreme telemark skiing in both back country and ski resorts.
Where's the strangest place you've performed?
My first time performing the tenor solo in Handel's Messiah was in a marquee in Halls Gap.
Awards
Opera Chaser Award: Outstanding Male in a Supporting Role – The Abduction from the Seraglio, Melbourne Opera, 2016
Helpmann Nomination: Best Male Performer in a Supporting Role in an Opera – Rembrandt's Wife, Victorian Opera, 2009
Green Room Nomination: Best Male in a Supporting Role – Rembrandt's Wife, Victorian Opera, 2009
Green Room Nomination: Best Male in a Supporting Role – Ariadne Auf Naxos, Victorian Opera, 2009
RMP Aria People's Choice Award, 2009
Quotes
"As lowly sailor Ralph Rackstraw, tenor Paul Biencourt was the other standout in this well-cast outfit. Lost in a dream world of love for a woman of a higher standing, Biencourt captured the heart effortlessly with a deeply impassioned performance and a treasure chest of vocal riches."
Paul Selar, Herald Sun, 15 March 2017 – HMS Pinafore, Melbourne Opera, 2017